In order to access your Chase.com account we will need you to add an Accountingprose phone number to the account. This will allow us to receive verification codes necessary for logging in. Below are directions for adding our number.
2017 and forward Chase.com Accounts:
Login to your account and you'll see a small person avatar in the upper right hand corner of the screen
Click this and then click "Profile & settings"
Under "Personal details" update the "Phone" area by clicking the "+ Add" link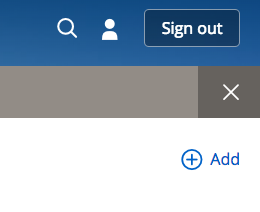 Enter ‪(720) 441-4174‬
Click Save
We're all set! Thanks!
---
Pre-2017 Chase.com accounts:
Login to the Chase.com account
Click the Customer Center tab
Then click Contact update summary
You'll be taken to the Contact Update screen
Enter ‪(720) 441-4174‬ as a backup phone number
Please don't forget to click the Update button on the bottom of the screen (you may have to scroll down to see it!
After clicking Update the message Finished! will appear
That's it! Thanks!