Where to locate all of the payroll documents we keep on file for you.
What reports do we provide?
After we run your payroll, we will save the following reports for you in your secure Dropbox account:
Payroll Detail Report
Payroll Full Summary
Checks to Print, if applicable
When we begin working with you, we will create a shared Dropbox account to save all of your documents including reports. When you log into your Dropbox account, you will find your reports saved by Year > Month > Payroll.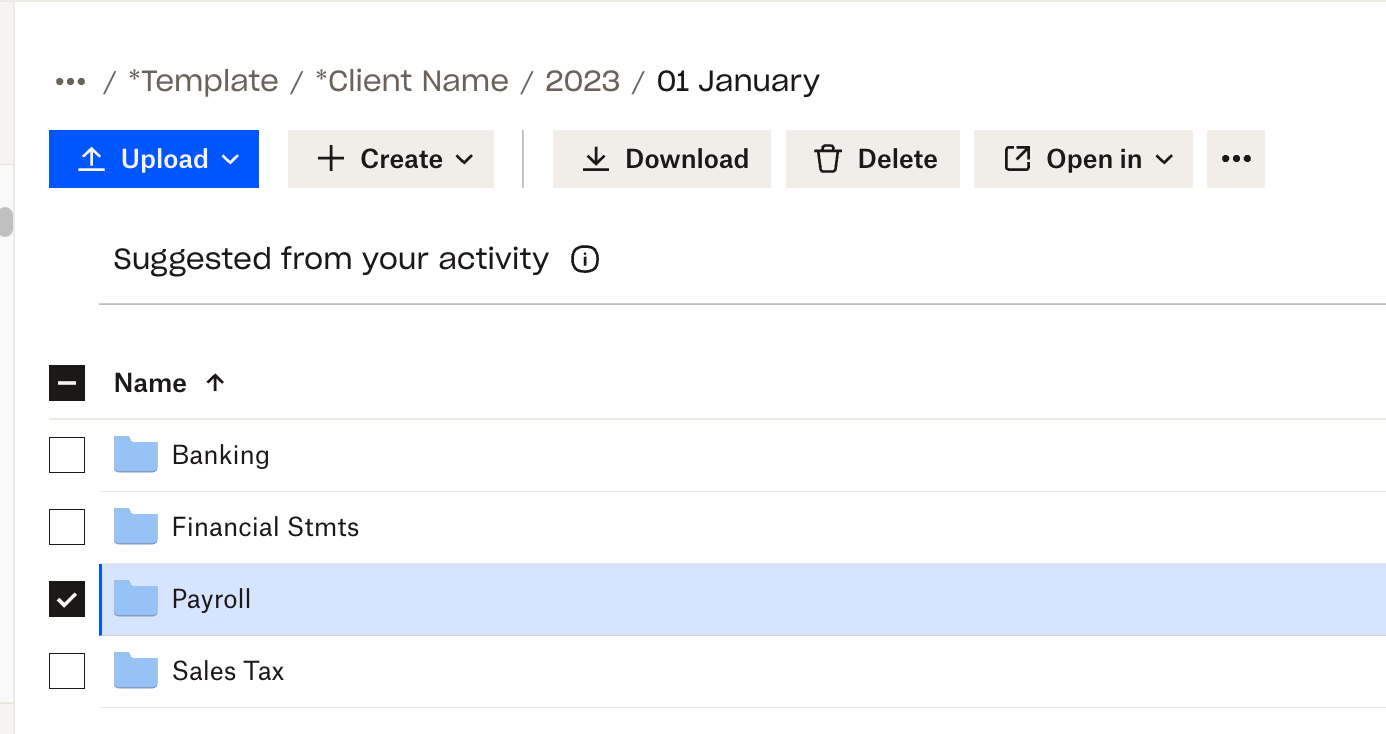 What forms do we save?
At the end of each quarter and year, we will save forms that are filed with the state and with the IRS:
940
941
944
State Quarterly Forms
State Annual Forms
W2
1099

Where are they saved?
Your end-of-quarter and end-of-year forms (940, 941, W2, 1099) are saved in your secure Box account. Log into Dropbox and navigate to: Confidential > Tax Package > Year > Payroll Filing - Quarterly & Yearly or W2s and 1099s