Learn how to provide access to your Paypal account, so we can set up and maintain your bank feed in Xero.
To edit the permissions of a user:
1. Log into your PayPal business account on
paypal.com
.
2. Click your profile name in the top right corner of your account and then click Account Settings.
You should be taken to the Account and Security > Account Access tab.
3. Click Update next to Manage users.
If you haven't already, add a new user for Accountingprose with the following: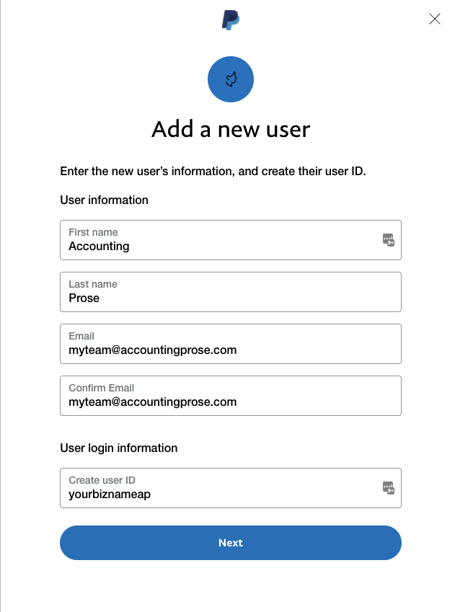 If you've already added us previously, click
View
for the user profile you want to edit.
4. Click Edit in the Permissions section.
5. Add the following three permissions:



6. Click Continue.
7. Click Done.