How to use LastPass to Share Log In Credentials With Us, While Keeping Your Information Safe
When working with us we will need access to various accounts to collect statements and connect feeds in Xero. These feeds periodically reset, so to avoid bothering our clients on a monthly basis to reconnect these necessary feeds we will also need to be able to view the password. If your passwords are personal we recommend using LastPass to generate random secure passwords and use these to reset the passwords of your online accounts.
Below is a video explaining how to share passwords with us via LastPass

Please also take a look at the two sections

More info about sharing folders

and

Sharing individual passwords

below this video to ensure that the correct share settings are chosen
IMPORTANT
Be sure to click Allow Recipient to View Password

If there are any security questions and answers for the account, please include that info in the note field of the LastPass entry
More Info About Sharing folders
If you create a shared folder in LastPass you will be presented with this dialogue box explaining how the share works. In the next step we will show you how to grant us
Read Only access
so we will not be able to change the items you see in this folder.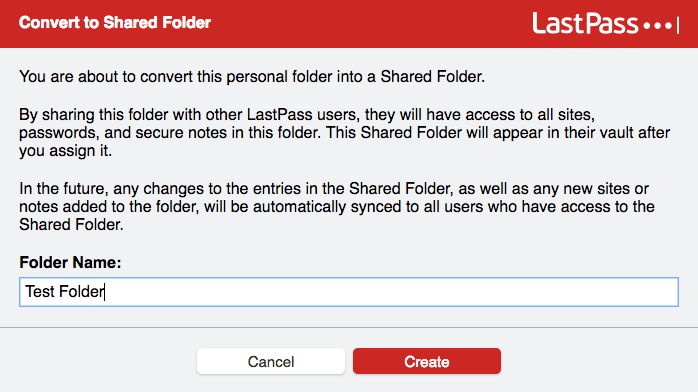 Next you will have to invite myteam@accountingprose.com
Be sure to check Read Only
Leave Administrator and Hide Passwords un-checked
Don't forget to click the Invite button and Save button!
NOTE: These settings are accessible by right clicking on any shared folder and you may adjust the controls for all shared parties whether internal or external to your company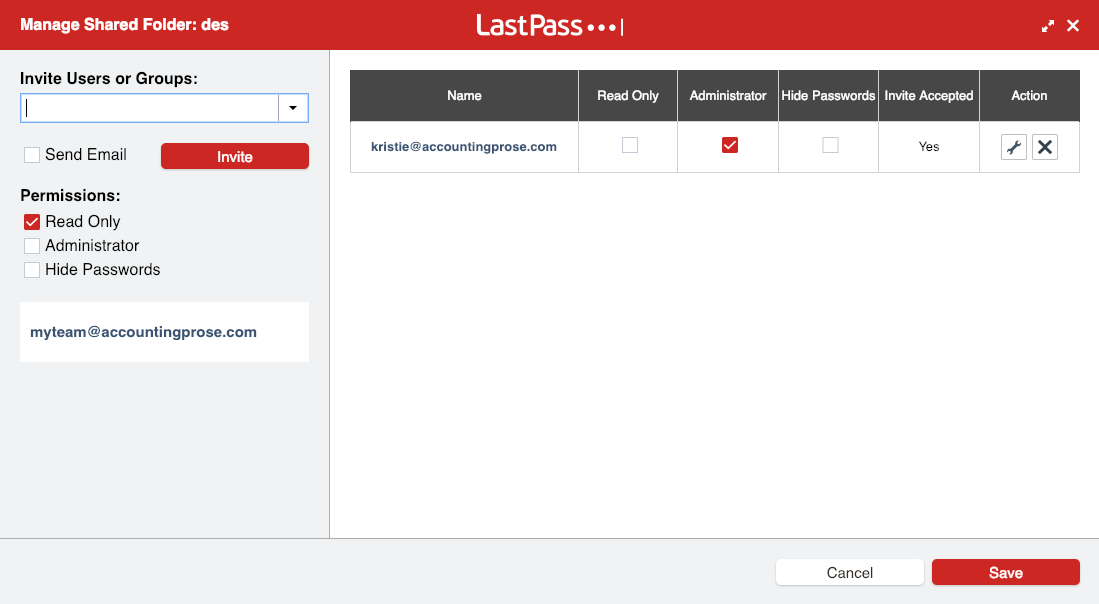 Sharing Individual Passwords
Another way to share passwords with us is to choose all of the passwords individually and then share them.
This also creates a
Read Only
share so we will be unable to affect your password entries within your LastPass account.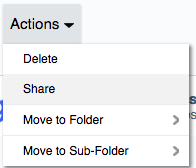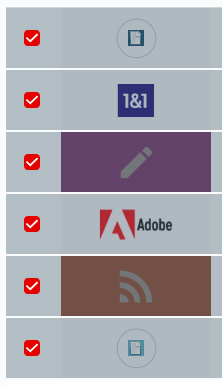 After selecting the items to share with us and clicking
Actions > Share
you'll be taken to the screen below.
Just use myteam@accountingprose.com as the Recipient Email Address
Add any more Items to Share that may be missing
Be sure to check Allow Recipient to View Password
Click Share